SERVICES
No run of the mill.
We can help you create and deliver with the right messages, delivered through the right medium, at just the right time. To keep building and delivering productive traffic takes all the key disciplines – and then some.
Integrated marketing acknowledges a simple truth – that the sum of the parts is often greater than the whole. Curve creates all kinds of marketing for all kinds of clients – all designed to fit together beautifully. We put the best of online and off-line together to deliver more powerful results all round.
SERVICE
Branding.
How well do you know your brand? How well do your customers understand it?
We've helped organisations of all kinds to create, refine and evolve clear, well-developed brands, designed to resonate with customer needs.
We employ a powerful suite of analytic and brand development tools, so whether your brand needs a simple sanity check, or originating from scratch, we can help.
BRAND DEVELOPMENT WORKSHOPS
Helping to create your brand brings with it a powerful sense of ownership.
BRAND PLATFORMS
All the essential attributes of your brand, in a single, powerful document. Including brand core values and brand positioning, strap-lines, and a tone of voice.
LOGOS
A logo that encapsulates all of the above values.
BRAND GUIDELINES
Definitive chapter and verse on how your brand looks, feels, sounds and behaves across every marketing channel.
SERVICE
Websites.
We don't make websites that look good simply for the sake of looking good – we make websites that are practical, usable tools designed to convert interest into orders. Until your website is right, we won't even propose any other marketing activities. Until your fulfilment channel is working properly they would simply be a waste of budget.
All Curve-created websites combine inspirational design, sound information architecture, engaging user experiences, solid strategic foundations and carefully-crafted messaging. Search engine optimisation is integral throughout. The sites we devise, develop, create, build, deliver, maintain, and host if you wish, provide purposeful, fulfilling journeys for every visitor, and better results for your business.
TECHNOLOGY
Robust, fit-for-purpose technology that won't let you down, no matter how much traffic you generate.
BROWSER COMPATIBLE
Sites designed and built to work across all browsers and platforms, to agreed accessibility standards.
RESPONSIVE
Mobile responsive (we do everything with mobile in mind).
CODING
We develop in Word Press CMS, Drupal CMS or just straight html and Javascript.
SEO
Built-in search engine optimisation to get your site right up there in those all-important organic listings.
HOSTING
Fully managed hosting on dedicated Rackspace servers.
SERVICE
Videos.
More TV channels, more multi-screen cinemas, YouTube, Facebook, and Vimeo: blockbusters, commercials, online films, digital dramas and interactive YouTube videos have never been more popular.
But today, blockbuster filming no longer carries a blockbuster budget. Smaller cameras and smaller crews mean more great ideas can be delivered to bigger audience. We've shot from sunrise to sunset, leaped off cliffs, used the latest Civil Aviation approved drones, captured joy and heart ache, made 10 films in a day and filmed on the other side of the world. Our mission is to create the footage everyone wants to like, share or tweet. And on top of that video is excellent content for Search Engine Optimisation.
STORYBOARDING
We can come up with creative concept and storyboarding.
DRONE
Filming using Drones
VOICE
Actors, voice-over artists and music scores
3D ANIMATION
2D/3D Animation and explainer videos.
POST PRODUCTION
Video and post-production
You are in good company!
Customer's voice.
Lots of extremely satisfied customers!
I have no hesitation in recommending Curve. We have seen our website traffic grown substantially in the past 12 months and we're delighted with the results.
Mark Chapman
Communications and Digital Manager - Charity Retail Association
Curve captured it perfectly
When we commissioned our corporate video earlier in the year, our aim was to highlight Shard Capital's key attribute: its people. Curve captured this perfectly. I would like to thank the team at Curve for its innovative take on our company, which encapsulates our approachable, knowledgeable team and our different approach to the changing world of finance.
Toby Raincock
CEO - Shard Capital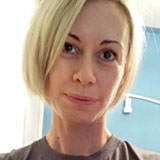 I have been very impressed with the intuitive way that Curve Interactive's thorough scoping exercise has brought about design and functionality which are very much in line with what our organisation needs, looks great and with our requests always incorporated – first time!
Susan Meredith
Charity Retail Association
Clear strategic thinking is at the heart of Curve's philosophy. Their insight enabled us to form an understanding of who we are, what we do and what our clients really want from us.
Tony Perkins
CEO - LHA London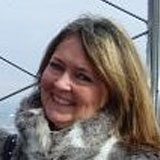 Excellent consultancy service
Curve Interactive provided us with an excellent consultancy service. Their experience and knowledge in the internet and business world provided us with a valuable extension to our marketing team, enabling us to produce a clear strategy for our online business.
Curve has a genuine interest in making our business work, as if it were their own. Their recommendations have been valued by us, and we would certainly wish to work with them again.
Karen Sealy Bell
Equity Insurance Group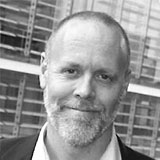 We worked with Curve on the delivery of a new brand, corporate identity and website. The process was informative and they managed the various interested parties all of whom had different visions on the final product.
The work was completed professionally and within the budget and timeline that we set and we are very pleased with the end product.
Gavin Richie
Board Director, The MECO Group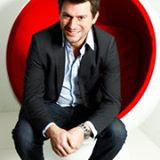 Delighted with the end-product
The team at Curve rose to the challenge of our brief. We wanted a video which was different and non-corporate, but without going too left-field as to turn people off. We're absolutely delighted with the end-product, which does a great job in conveying what Shard Capital is all about.
Simon Hughes
Head of Marketing - Shard Capital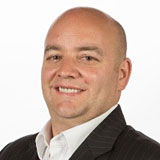 I have always found Curve's work to be of high standard, well project managed, delivered on time and on budget! Curve will always go the extra mile, whether it is to deliver more than was expected, or work all hours to get your project out on time.
Matt Pritchard
Vitality
Curve always work closely with the client to understand their businesses and the marketing challenges they're faced with. Graham and his team have consistently delivered first class results in an extremely creative way. One of the best creative agencies I've had the pleasure to deal with.
Paul Yallop
Aviva
Curve delivered our website ahead of schedule. Some kind of record in my book! – which is fantastic!
You are becoming known as an outfit that can deliver on time regardless. The work is strong too. Something very rare these days.
Serge Millbank
CEO - Stream20