Project Title
Shard Capital Blog Videos
Following the Social Media review that Curve did for Shard Capital, we suggested that they produce weekly video blogs highlighting certain funds, portfolios or market products.
Each month therefore Curve's Creative Director, Dave Wilson goes to their offices armed with a series of interview questions to ask the various fund managers and outside guest speakers. Around 3-4 videos are filmed over a 3-4 hour period. We then edit the video, inserting questions as captions, putting in the name and title of the interviewee and logos.
The films are uploaded to Shard's Youtube channel and then distributed over the next few weeks across the other social media channels. The more time critical videos sometimes going out the same day.
If you are interested in producing similar corporate blog videos then please contact us to discuss your needs.
LinkedIn post
The Digital Awards 2017
Curve picked up GOLD for the Shard Capital film in the category of 'best use of video for business' in the Kent Digital awards – June 2017. This automatically enters us in for the National awards for this category. We hear later this year.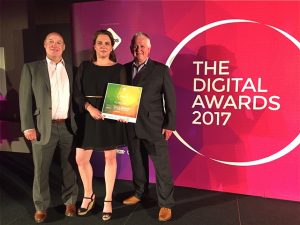 CLIENT:

Shard Capital

DATE:

June, 2010

CATEGORY:

Video

SERVICES:

Creative, Storyboard, Directing, Post Production